Downloads and Forms for Students
Nutt Rd is closed for the summer, the East/West road to our north We can accommodate all horse trailers. If you'd like Tom drive in your rig, pull off just to our north and call Tom. See the video below.

Directions from I-75 (trailers under 35 ft.): Take the Austin Blvd Exit from I-75 and drive east for approximately 7.5 miles. Austin Blvd turns into Social Row Rd. Turn left (north) onto Clyo Rd. H&P is on your left. Swing wide to avoid hitting the mailbox when you pull in. Rigs over 32 ft should pull in from the north

Directions from I-675 (trailers over 32 ft): Take I 675 to Exit 7 Wilmington Pike toward Bellbrook. Use the left two lanes to turn left on Wilmington Pike. In 1/2 mile turn right onto Clyo Rd. H&P is 6 miles on your right.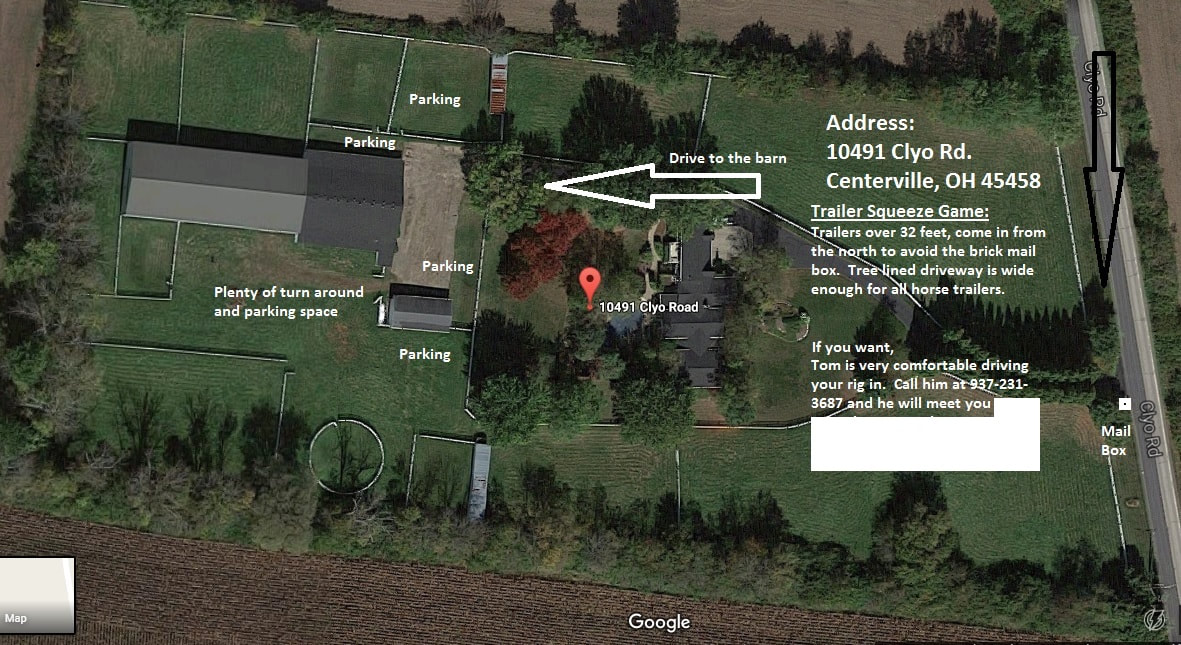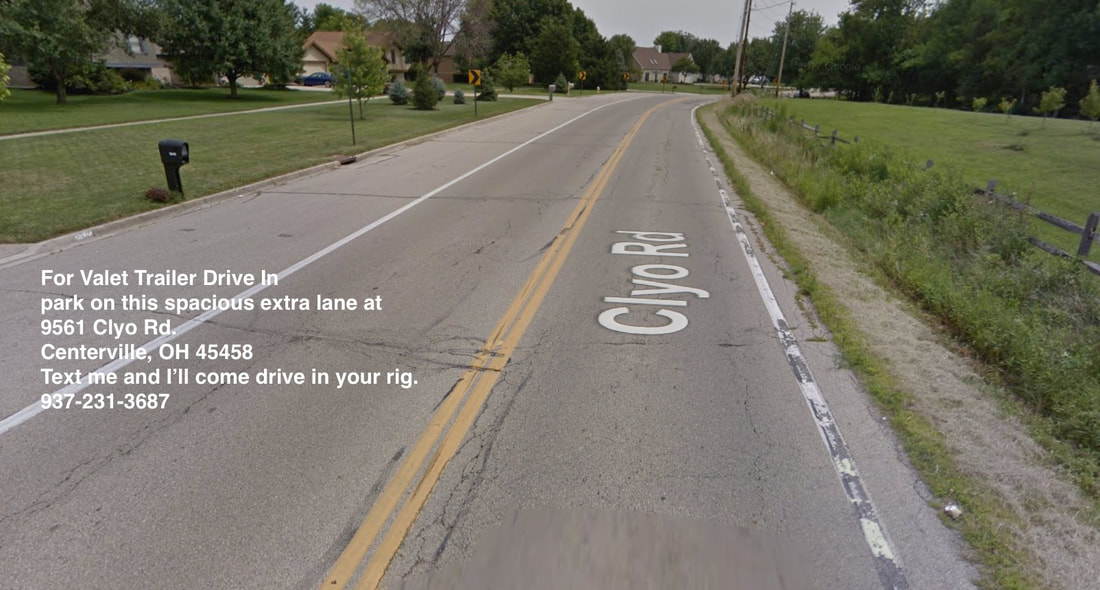 Coordinator Forms: